Local Residential Moving
In life, few events match the stress of moving. In this time of new beginnings and major changes, we appreciate the fact that you place a great deal of trust and responsibility with Fidler Moving. With over 50 years in the moving industry you can rely on us for all of your moving needs. Moving yourself can be a lot of hard work. Fidler Moving can look after parts of your move or handle the entire process. We understand how every move is unique and as a result strive to make your specific move as stress free as possible. We have competitive hourly rates & the most experienced and service oriented movers in the area. Get our friendly professional moving staff to do the hard work. Your family deserves it and your friends will appreciate it. Contact our office for a free estimate or drop by and visit our Hanover location.
Long Distance Moving
Fidler Moving & Storage can look after your moving needs anywhere. We offer a well organized stress free move at a very reasonable rate. As a member of United Van Lines we are fully integrated with all of the United Van Lines agents in Canada & the United States. United Van Lines (Canada) Ltd. is 200 privately owned moving companies that make up our 'member family'. Together Fidler Moving, United and its family of members provide a seamless network to move you anywhere in Canada and the United States. Our Moving Consultants will look after your entire move from start to finish. Our goal is to take the pressure off of you and your family by looking after the most difficult parts of the moving process. Contact Fidler Moving and you can be sure that your valuables will arrive at your destination as promised.
Overseas Moving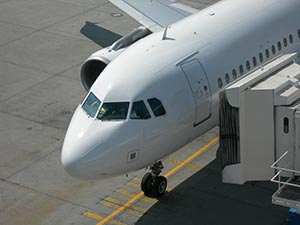 Shipping Items overseas? Fidler Moving & Storage is your top choice for all international moving. We can provide you with an excellent service at a very affordable rate. We offer our customers an overseas service that assures the shipping of your goods is done in a safe & secure manner.
Office / Business Moving
Is your business relocating its offices either permanently or temporarily? Fidler Moving is set up to easily move your office quickly and efficiently minimizing down time and helping you to get your business up and running again quickly. Our staff has been involved with many companies over the years that were either moving to a new facility and or renovating their existing offices. Our years of experience have enabled us to develop efficient procedures to help our customers organize their entire move from the planning development stage to implementation. Let our group of experienced personal use our unique methods for transferring your office files & furniture with little or no disruption to your business. Whether you are a small family business or a large corporation we can look after your moving needs.