Heated Palletized Storage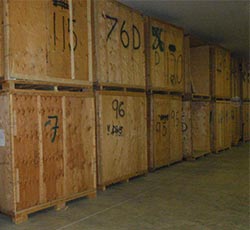 More and more people today are finding it hard to manage the space they rent, own or lease and are turning to warehouse storage as a solution to cluttered personal and business lives. Whether you're looking to store just a few items or put most of your possessions in a safe place for a few months or years this could be a cost-effective solution for you. Fidler Moving & Storage has a 10,000 square foot climate controlled palletized warehouse. Our storage facility has over 150 individual private storage vaults. Our warehouse is kept clean and is very well organized. Each incoming shipment is tagged, colour coded and inventoried on its way into our warehouse. Upholstered couches are wrapped in protective plastic and stored in a separate section of the warehouse. All shipments coming into our warehouse are padded and loaded into pallets for maximum protection. We are competitively priced, accurate and efficient with organizing all shipments coming and going from our warehouse. Customers may have access by appointment to their belongings during business hours for a low fee. Anyone is welcome to visit our facility during business hours which is located in Hanover's industrial park.
Mini Storage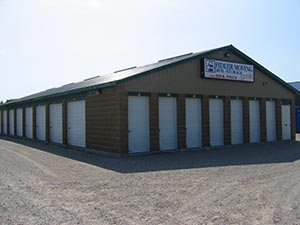 Fidler Moving recognizes that many consumers and businesses need more control over where, when and how they store and access their items. Fidler Moving offers self storage space for rent on a monthly basis. The units are self-contained and fully enclosed and can vary in sizes according to your specific needs. You can access your storage space free of charge at any time which not only means that you can easily access what you have stored but that you can take parts of it out of storage and replace it with other items with no hassle, no waiting and no additional cost. Fidler Moving offers self storage with 24 hour access in Hanover's well lit industrial park.
Documentation / File Storage
Your business records are your most valuable asset. Fidler Moving can provide a convenient, space saving, cost reducing, secure environment for your records. Why waste valuable space either in your home or at your place of business when you can store your itemized files in one safe secure location. Files can be picked up and or delivered during business hours. All of your files are itemized so that you know what you are storing and where. Fidler Moving & Storage can also shred outdated confidential files for a low fee. Call us for a free estimate.